Group Classes & Club Rules
All our fencing classes have rolling admission and new students may join at any time. Class membership for the first month will be prorated if starting after the beginning of the month.
We offer fencing classes for all age groups and skill levels,. Fees vary based on class level.
Members will be assigned to beginner, intermediate, elite and top classes based on fencer's level.
Club membership ($80/month) is included in the price of group classes. This fee only applies to the members not enrolled in the group class, who wish to take private lessons, or free fence outside class times.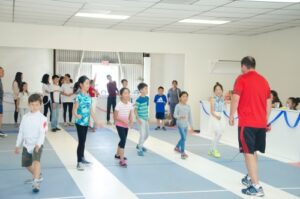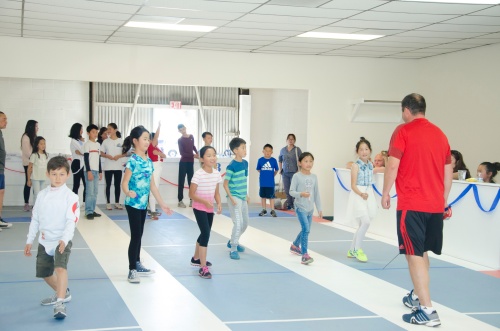 One-to-One Private Lesson
The private lesson is by far the best method for fencing training. All good fencers use the one-to-one private instruction with a coach as the core training for their success.
Private lessons provide individualized attention from a qualified fencing coach who can focus specifically on your needs, strengths, and weaknesses.
Private fencing lessons offer personalized attention, technique refinement, and mental and tactical development that can significantly accelerate fencer's progress in the sport. Whether the member is a beginner looking to establish a solid foundation or an experienced fencer aiming to reach higher levels of performance, private lessons can provide the guidance and support necessary to achieve your goals.
| INFORMATION | |
| --- | --- |
| Reservation | Weekly reserved time slots. Need to face to face to confirm schedule. |
| Length | 20 or 30 mins |
| Fee | $50 – $90 / lesson, vary by coach |
| Cancellation policy | At least 24 hours in advance. Otherwise will be charged for the lesson. |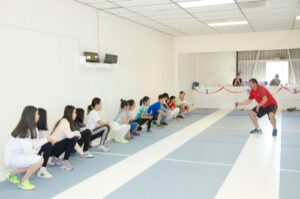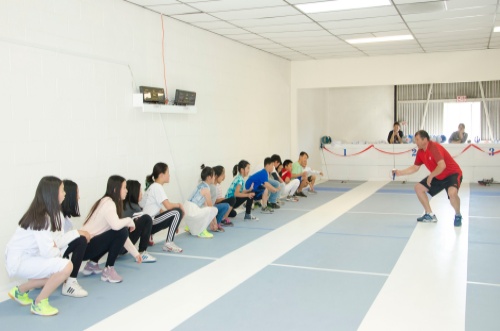 Footwork Class
We offer footwork class once a week, which is charged saperately. $30/lesson.
Fencing footwork classes are specifically designed to improve and refine a fencer's footwork technique, agility, speed, and coordination. These classes focus on developing the foundational movements and skills necessary for effective fencing.
Footwork is a fundamental aspect of fencing that plays a crucial role in executing attacks, defenses, and evasive maneuvers. Footwork classes focus on teaching and perfecting the basic movements such as advances, retreats, lunges, and lateral steps. Participants learn how to generate power, maintain balance, and move efficiently on the fencing strip. By practicing these movements repetitively and with guidance from a coach, fencers can develop strong and precise footwork techniques that are essential for success in fencing.